Translation with Polylang

#
Translating the Eventin events including string meta required two plugins. 'Polylang' and 'Theme and 'Plugin Translation for Polylang (TTfP)'. The two free plugins can be downloaded from here or from the WordPress repository. Polylang activation required a simple setup. Check the Polylang official documentation here.
Event Category Translation #
In order to translate an event category', click on the event categories menu. Then click on edit, and at the bottom area update translated category name. Finally, save the changes.
Settings Key: Dashboard -> Eventin -> Event Categories -> Edit -> (Translated Event Category) -> Save
Note- Event Tags and Speaker Categories can be translated following the same instruction.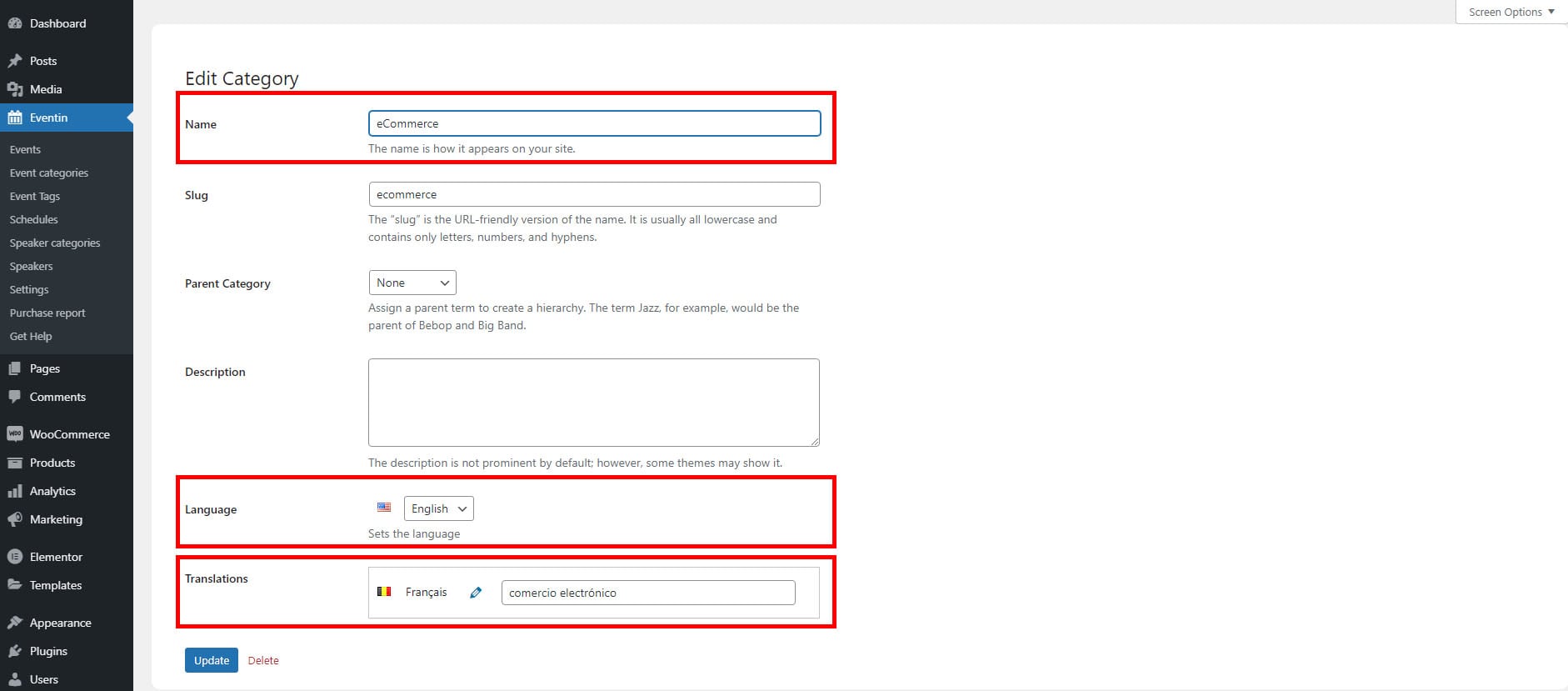 Event Content Translation #
To translate event content with the Polylang translation plugin, go to the event list by clicking on the Eventin -> Events menu and click on the plus(+) sign on the right-most side under the flag icon. A new fresh window will open. Add the translated event content there.
Settings Key: Dashboard -> Eventin -> Events -> Plus -> (Translated Content) -> Save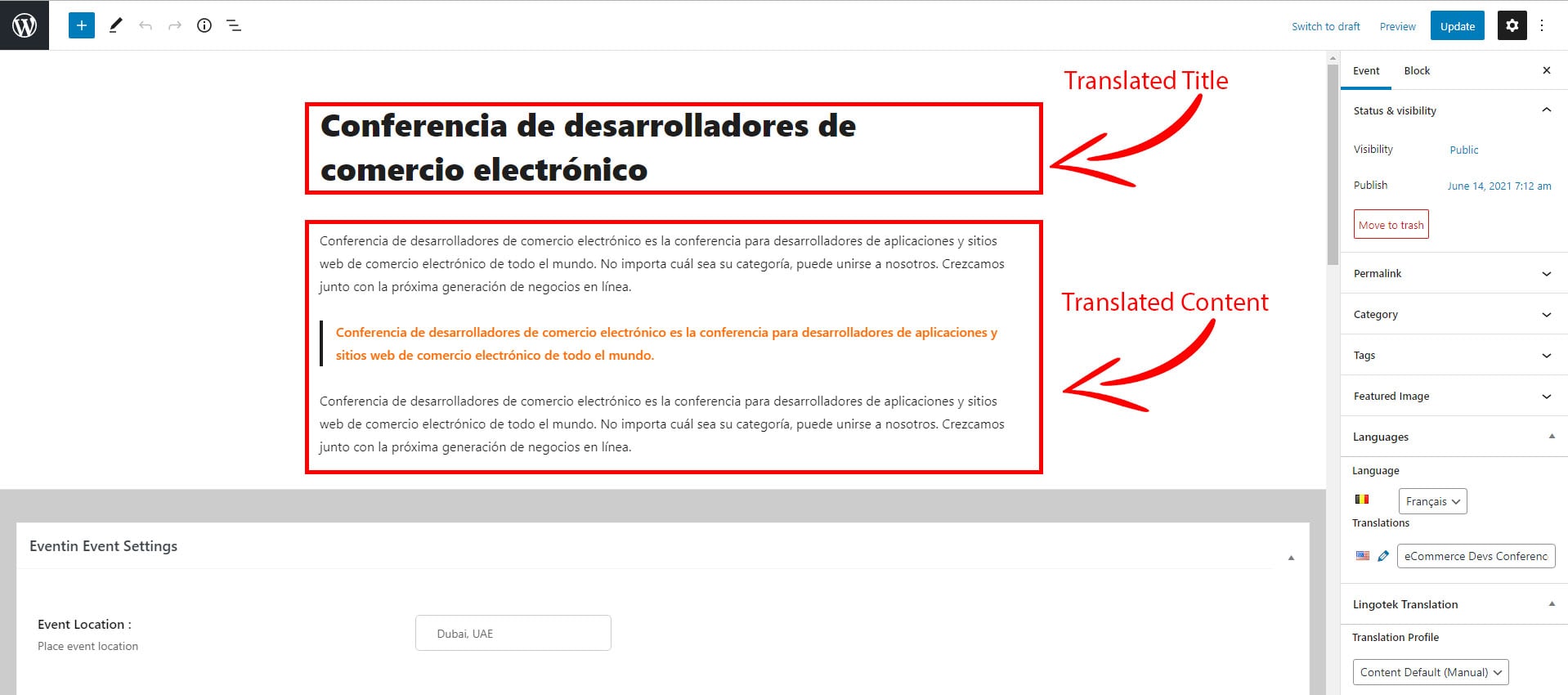 Add Menu Switcher #
Go to 'Appearance' and click on 'Menu' then add Menu Switcher to the site menu. Check Polylang documentation for menu switcher. Set the menu location and save changes.
Settings key: WordPress Dashboard – > Appearance -> Menu -> Language Switcher -> Save Menu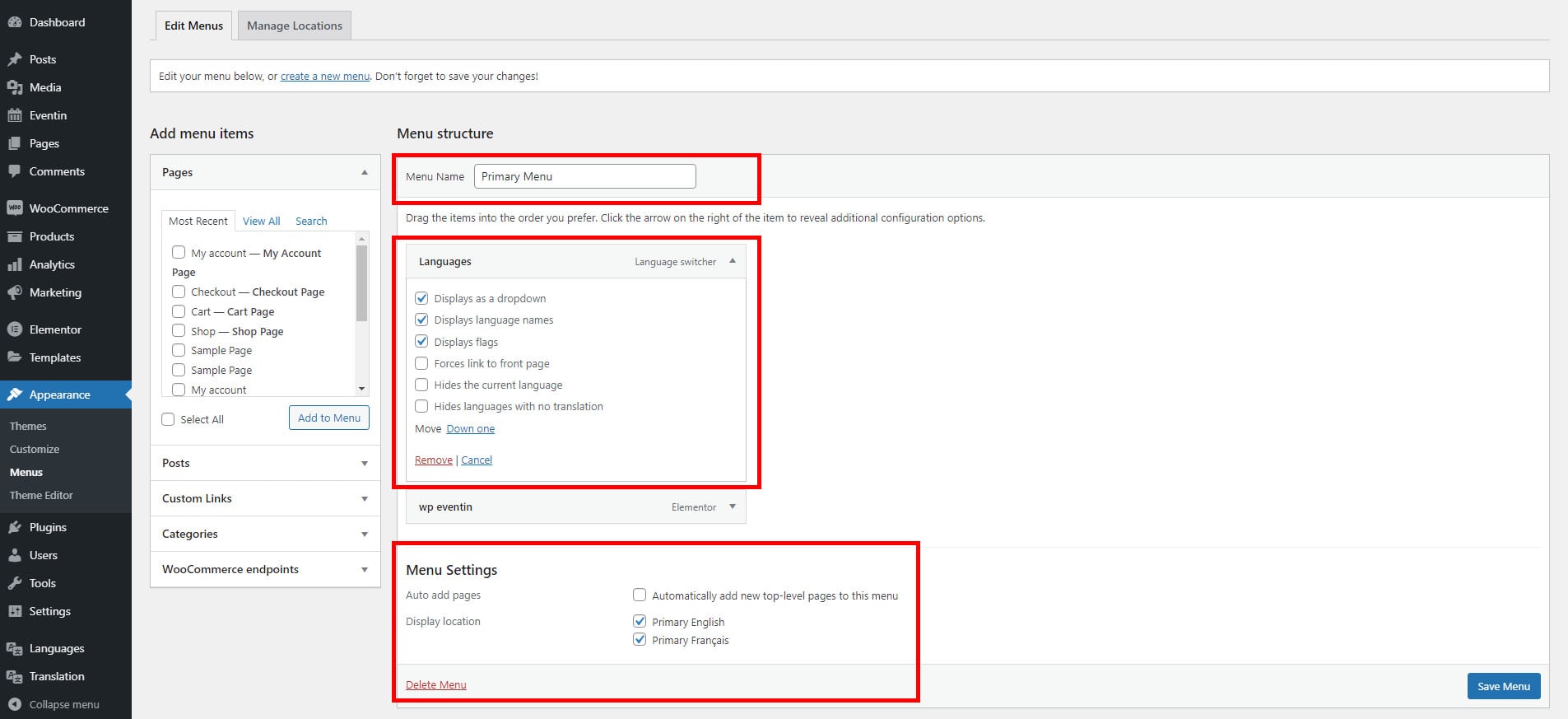 String Translation #
To translate a string, navigate to the Languages -> Strings translations menu. Select Eventin or Eventin Pro and find out the string. After that, set the translated string. If you find it difficult to find a string, use the search box from the top right area.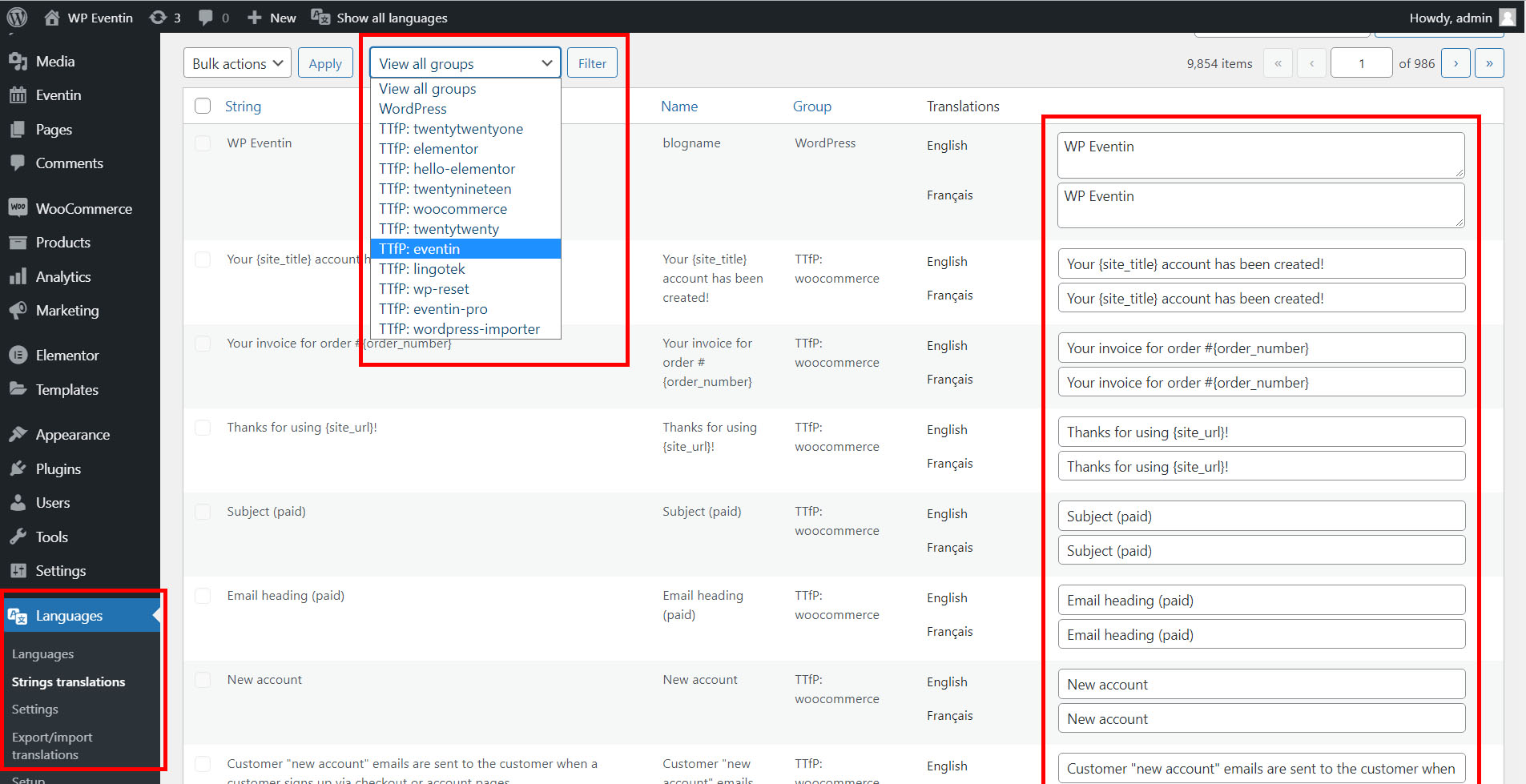 Translation with Loco translator

#
For single language translation, we prefer to use Loco Translate plugin.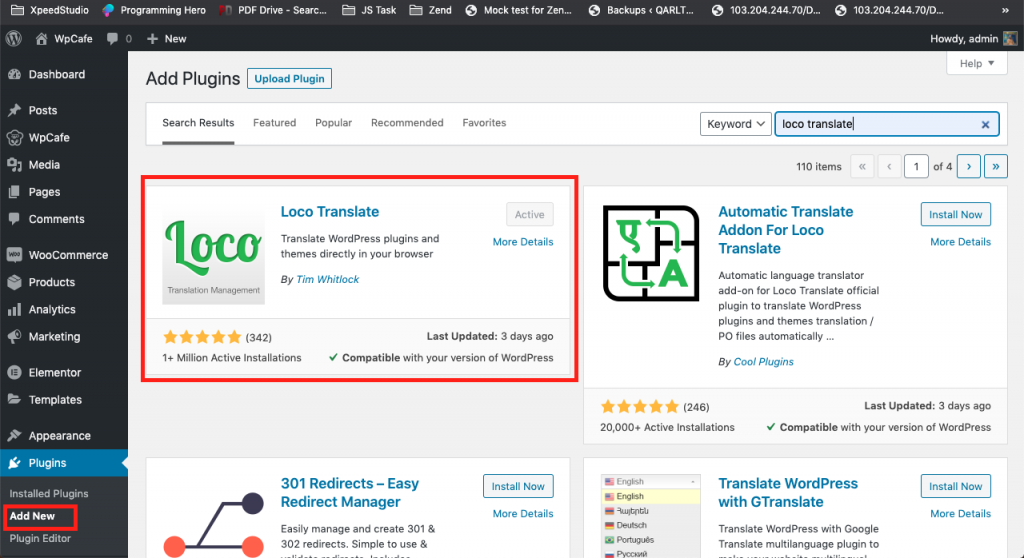 From the Loco Translate > Plugins menu, click on the plugin name for setting up the translations.
Choose the language you want to translate. Then search for the text which needs to be translated and insert the translated text.
Translation with WPML #
WPML is one of the most popular plugins for multiple language translation. Using WPML, the plugin strings can be changed for different languages.
Get the available Language translation files list from Flatpicker's official website or directly navigate to the language files list with the country code short form from here.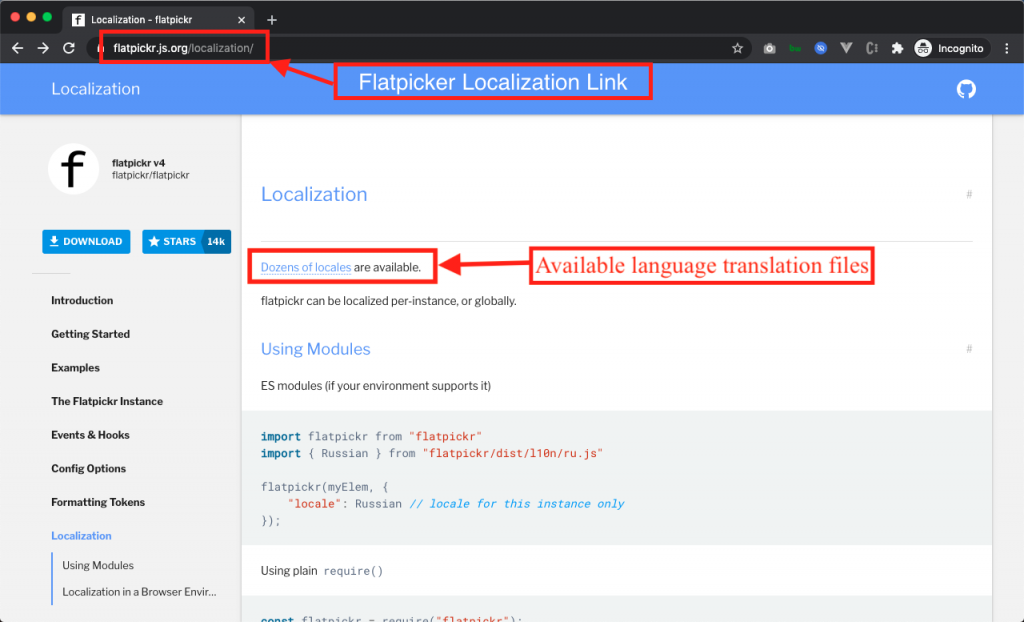 Pick the correct filename from the list.
As for example, Arabic language file is ar.ts, Austria language file is at.ts etc.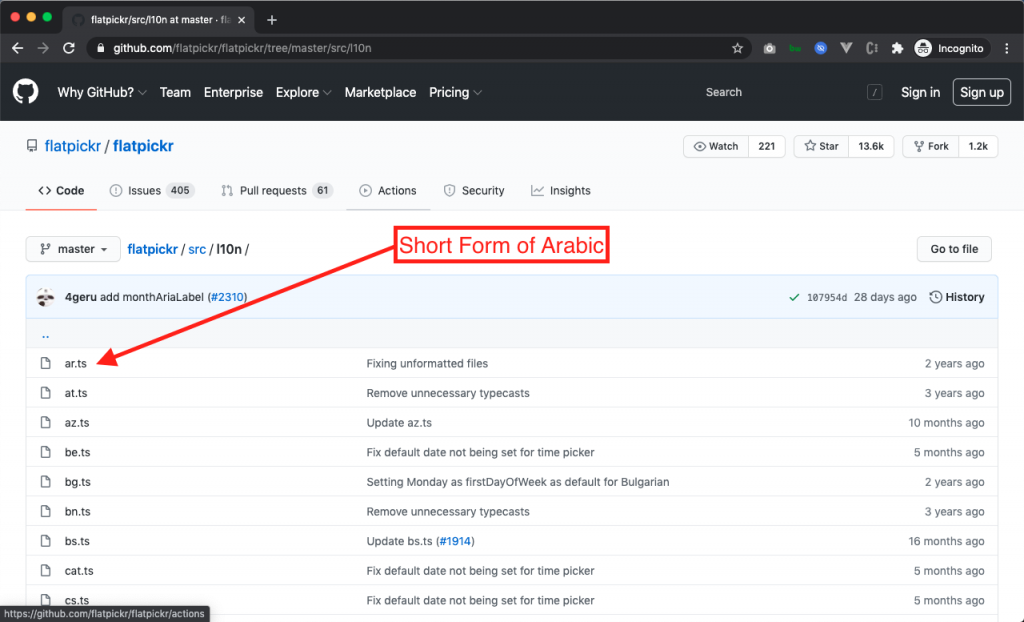 Make sure of the correct file by clicking on the file name i.e. ar.ts and at the starting of the file, confirms the language.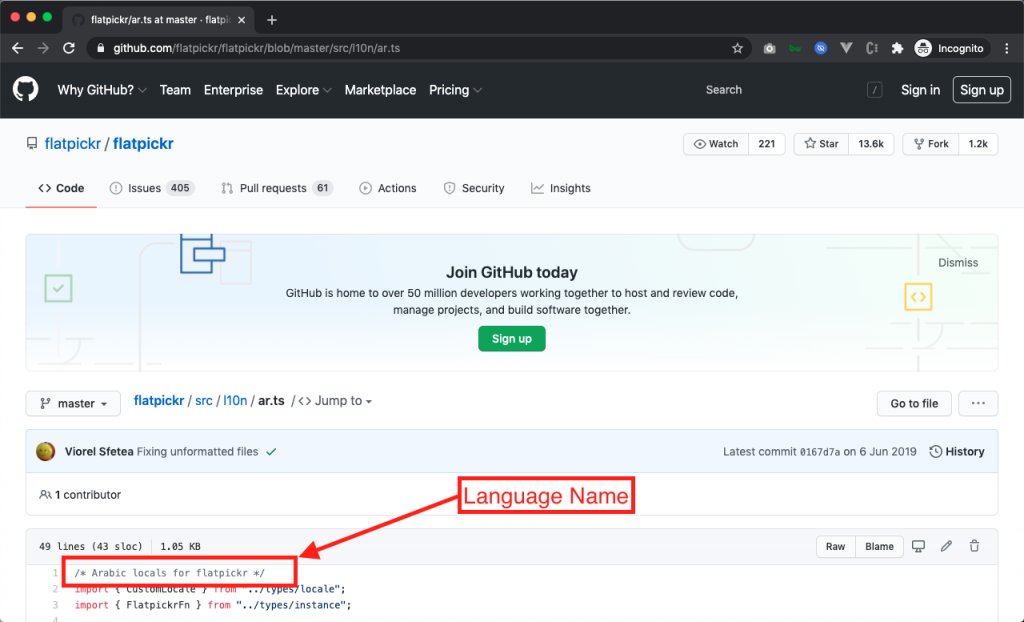 Click on this link for the javascript file required for the timepicker translation and replace the language short form from the end of the link.
Copy the codes from the page and save them in a file with the same name i.e. ar.js for the Arabic language file. Then move the file inside the plugin directory > assets > js > local directory.
Then add the language from the Plugin folder > core > settings>part> key-options.php file by adding the language into the language array.
Make sure the language short form is the same as the file name without the .js extension.

Finally, the language should appear in the Eventin > Settings menu.