Before starting the main documentation, let me share what is order bumps and how effective it is for your restaurant business.
What Is Order Bumps #
An order bump is a process to encourage someone to buy extra items while he is supposed to finish the order. The items displayed in the order bumps depend on the settings from the admin panel. And usually, based on the previous order analysis, the restaurant admin set it to the websites.
How Effective Order Bumps for Restaurant Business? #
According to statistics, on average 10-30% of your buyers add on extra products from order bumps to their purchase. It is a great way to increase your average sales and profits value. Moreover, it does not cost extra to generate sales.
How to Set Order Bumps in WPCafe #
To add order bumps to your website, here are the steps:
Login to WordPress and from the dashboard, go to Products > All Products and click to edit the product.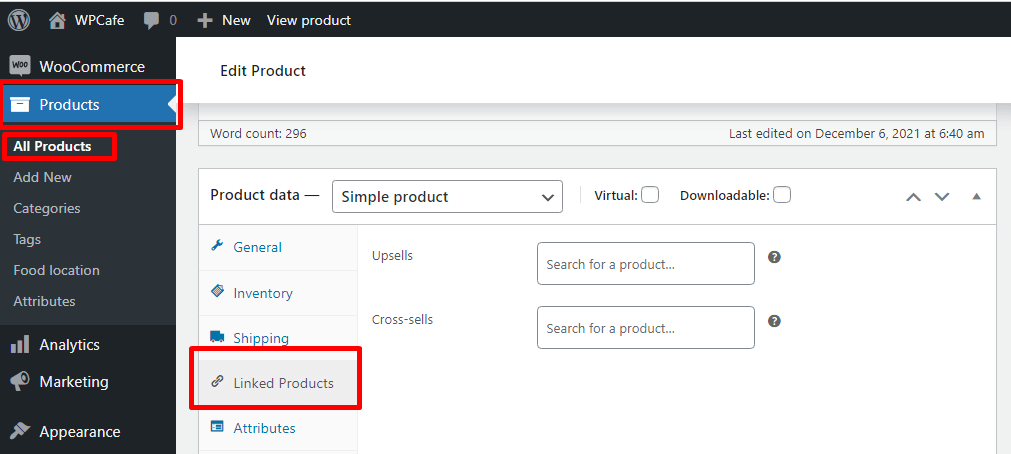 Scroll down to the Product data section of the page and click the Linked Products tab on the left.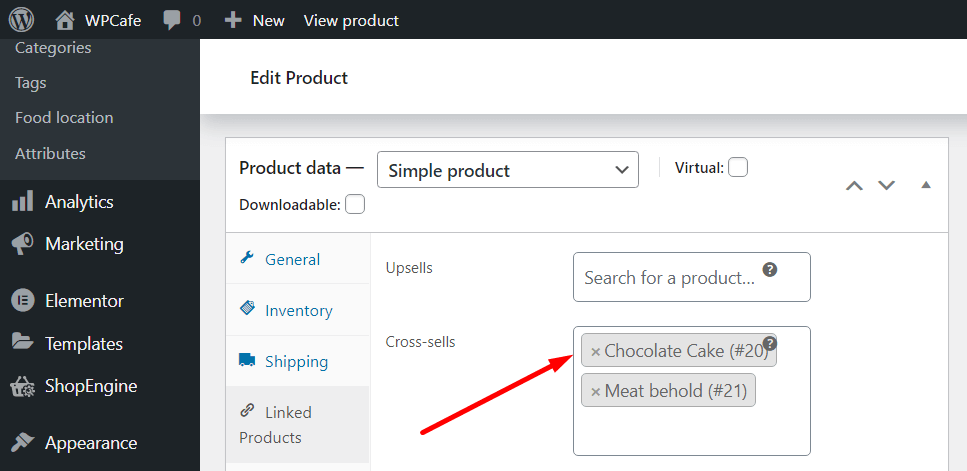 From the cross-sells option, select the product. You can add them by name, ID, or category. You can add one or more products here.
Once you are happy, save the changes.
Output
The following screenshot is a sample look from the front end.