You can set the special menu items for a day and also show them as popup notifications when a customer visits your website. This is a great way to promote your best food items to new customers.
Enable Special Menus #
First, you need to enable Special Menu. For this, Navigate to Dashboard-> WPCafe-> Settings> Food Ordering-> Special Menus. Then enable the "Enable Special Menus?" options.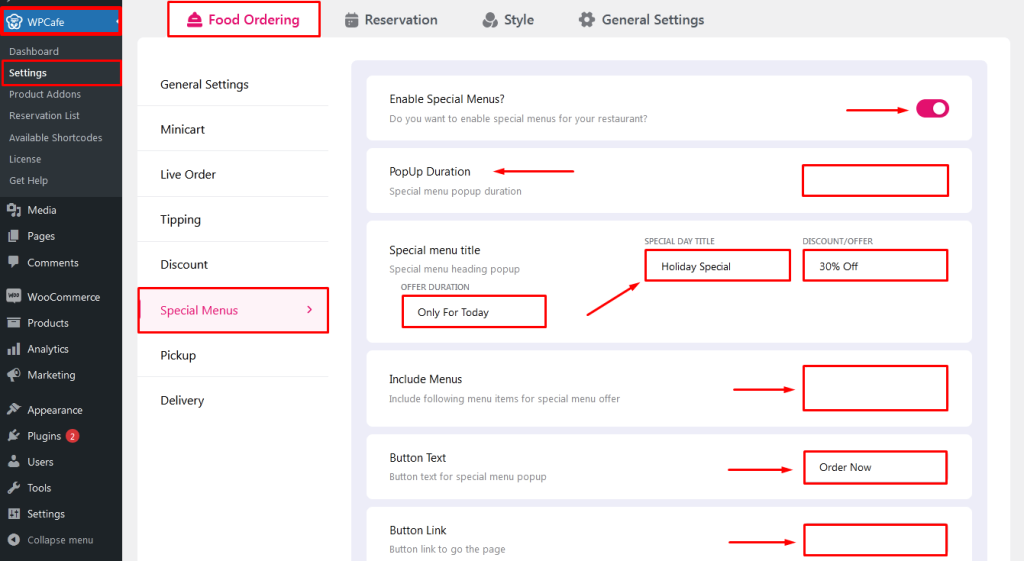 Set Required Fields #
After enabling the special menus, here you can edit the following fields.
♦️ PopUp Duration: Select the date for showing the special menus.
♦️ Special Menu Title: Set the title for your special menus.
♦️ Include Menus: Add the special food menus from these fields. You can add one or multiple menus.
♦️ Button text: Set the button text according to your choice.
♦️ Button Links: Add a button link to direct customers to your products page.