To create a new event, go to Eventin->Events->Add New. You will then be directed to your new event page where you need to add details for your event.
Edit Event Details #
Add event details in the page editor. You need to set an Event Schedule and Organizer from the list you created for Schedules and Speaker/Organizer.
Enable Zoom Event & Limited Tickets #
For Zoom Events, you need to enable Zoom Event and select from the Zoom Meetings you created previously.
If you have limited tickets, then enable Limited Tickets and set the maximum No. of Tickets for your event.

🔹 Documentation for creating Zoom Meetings
🔹 Documentation for Event Tickets
Eventin Event Shortcode Generator #
You can use shortcode to setup your event page. Go to WPEventin-> Shortcodes->Event [Generate Shortcode]. Edit the details and click Generate to create your shortcode. Then copy and paste it on your event page to see the results.

Eventin Shortcode (PRO) #
With WPEventin PRO, you will get the following options to customize your event page. Click on the links to view the demo
🔹 Event List Classic & Standard List
🔹 Event Sliders
🔹 Event Countdown
🔹 Related Events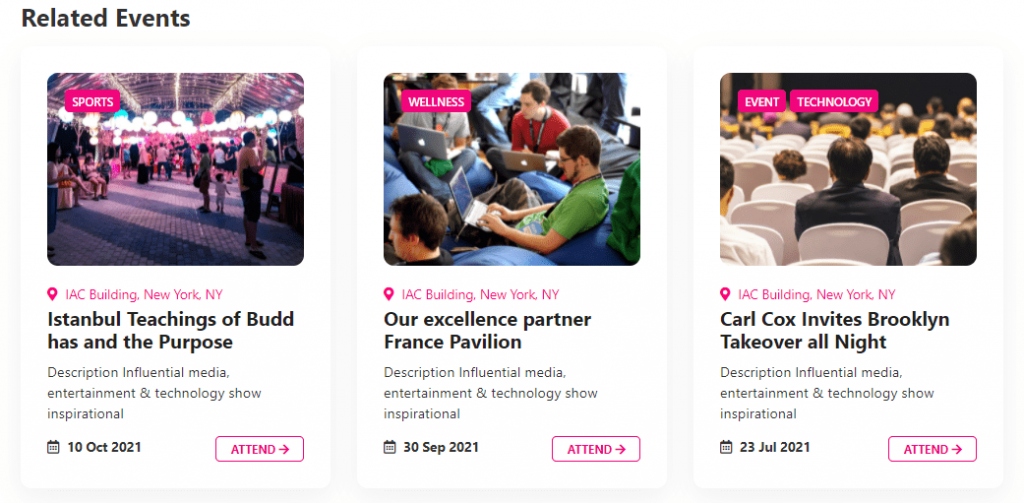 Eventin Event Elementor Widgets #
Elementor widgets are also available for you to use to create your event page. You can use the following Elementor widgets for events.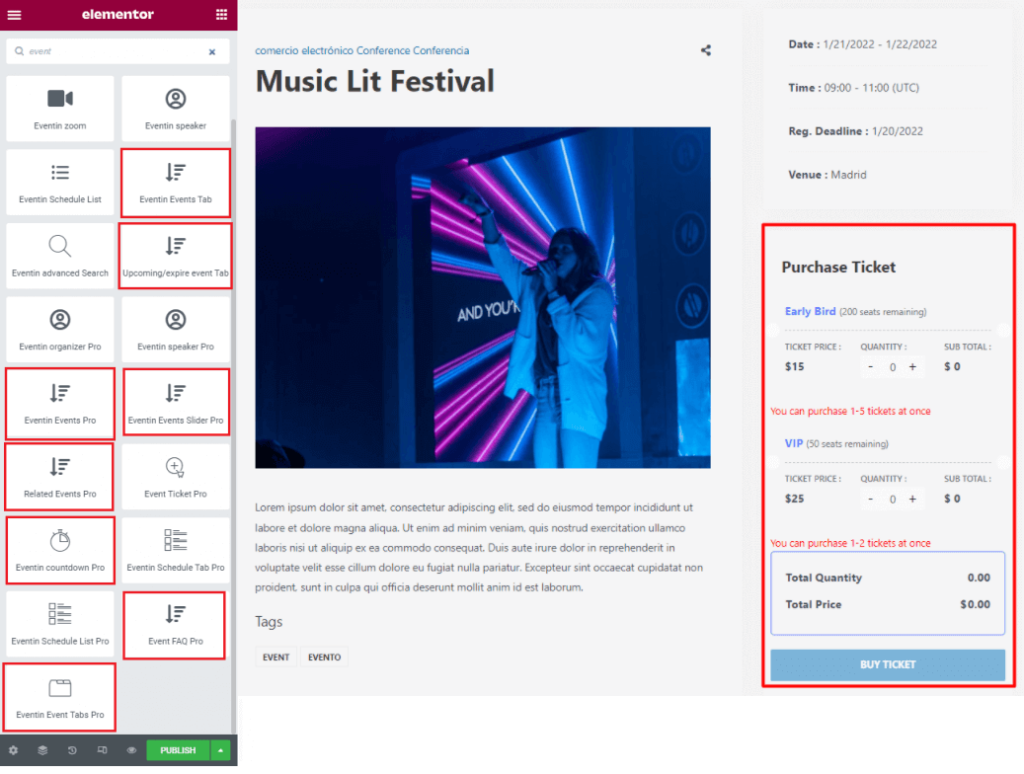 Eventin Events Tutorial Video #