How to Activate Pro License #
First of all, you have to activate the Eventin free and pro plugins. After enabling your License, you'll get the menu Eventin -> License. Now insert the license key, username, and email address of the user.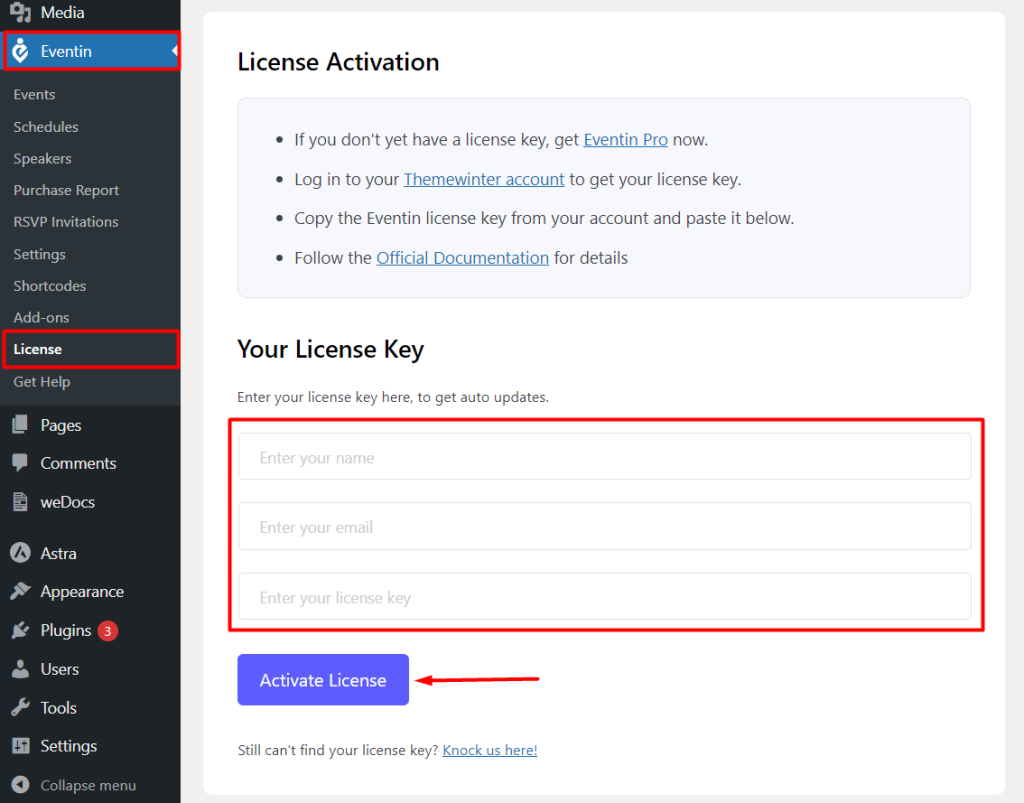 How to get License Key #
Step-1: To get a license key, Login to your themewinter dashboard and go to the Purchases History. From here, click on the "View License" Tab.

Step-2: Now click the Key icon and get your license key.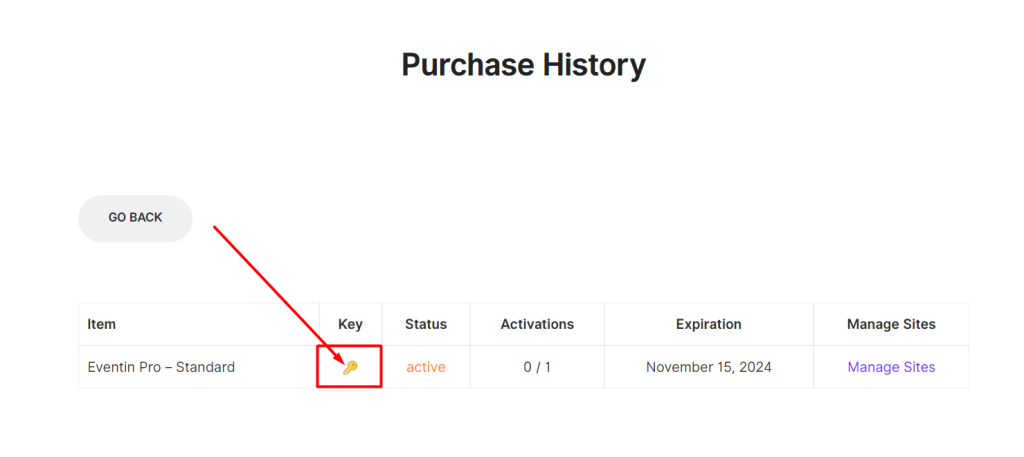 Now, copy and paste the License key on the Eventin -> License.
After activating your license you'll be able to update the plugin from your plugin dashboard with just one click

Upgrade License #
If you want to upgrade your license then click on the "View Upgrade" and complete the process.

Cancelation License #