License for Themewinter User #
If you've purchased your plugin from Themewinter then you'll get this facility.
How to activate pro license #
Go to WpCafe > License. If you've purchased from CodeCanyon then don't need to activate your license, just select CodeCanyon and save. In that case you can use Envato Market plugin to get auto update notifications.
If you've purchased plugin from Themewinter.com then you have to activate plugin with license key.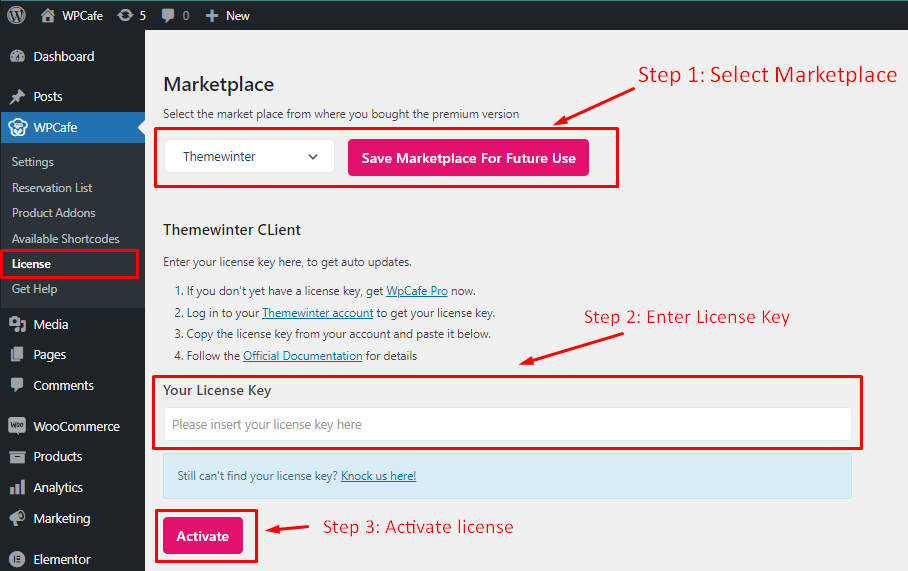 How to get License Key #
To get a license key visit your Dashboard, view purchase receipts and manage your account.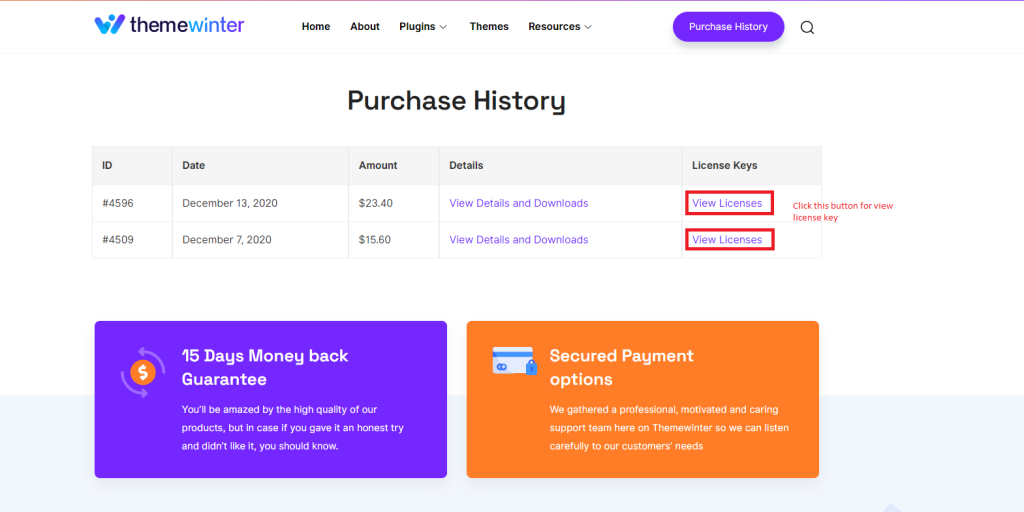 To view your license key click View License.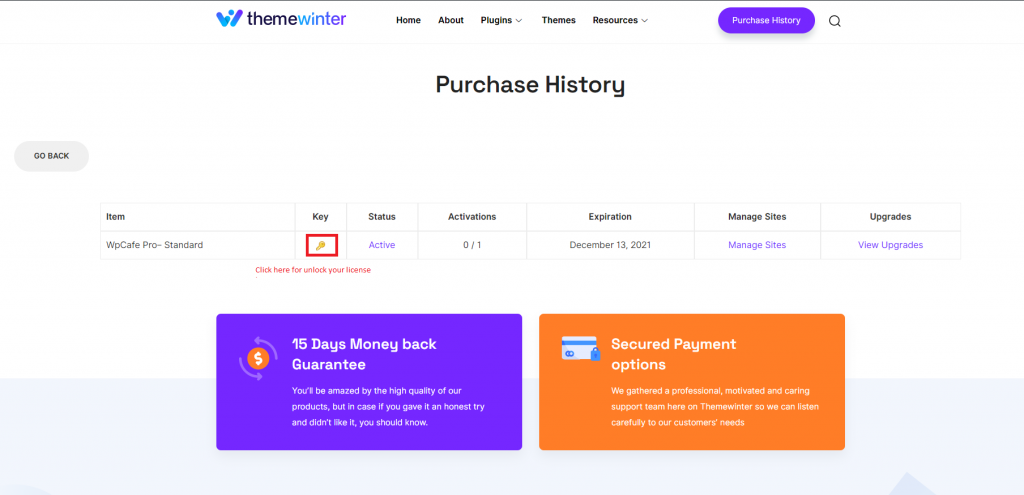 Now click the key icon and get your license key.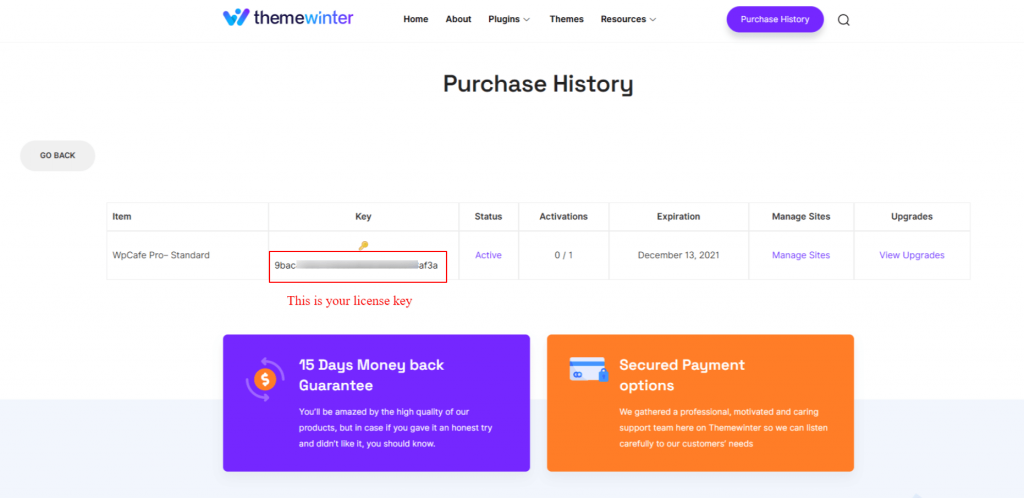 Now you can active your license
After activating your license you'll be able to update plugin from your plugins dashboard with just one click