Translation with Loco translator #
For single language translation, we prefer to use Loco Translate plugin.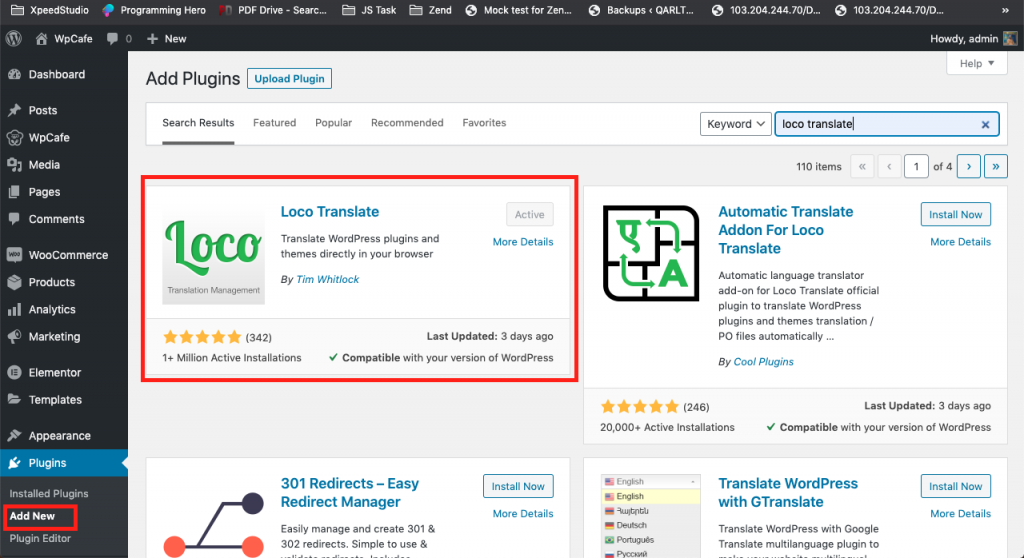 From the Loco Translate > Plugins menu, click on the plugin name for setting up the translations.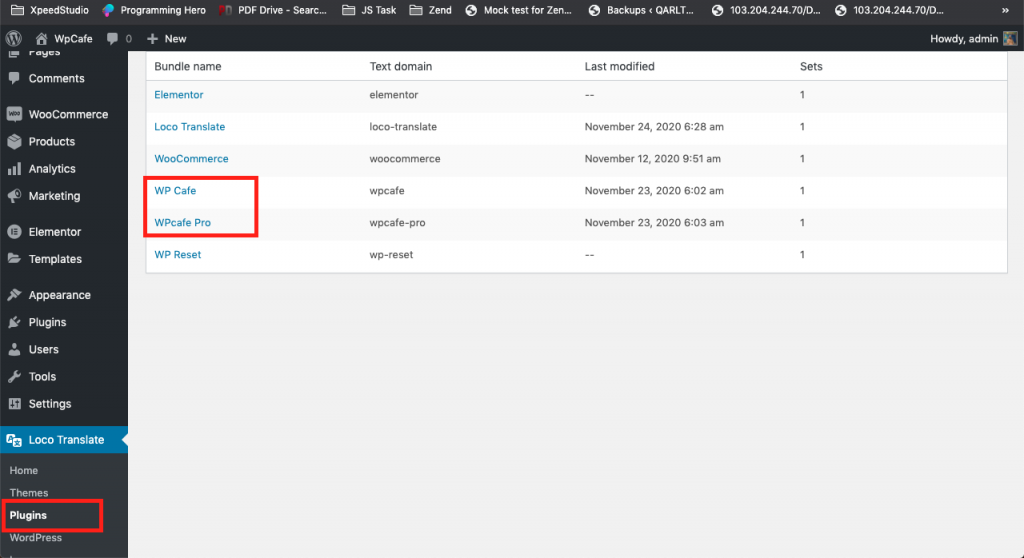 Choose the language you want to translate. Then search for the text which needs to be translated and insert the translation text.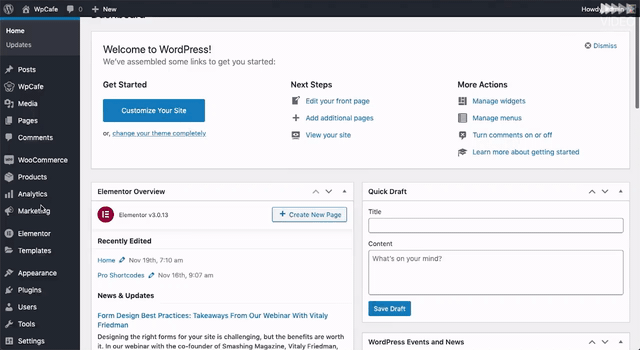 Translation with WPML #
WPML is one of the most popular plugins for multiple language translation. Using WPML, the plugin strings can be changed for different languages.
Reservation Calendar Translation #
Timepicker Translation # #
Translate both Admin panel and user frontend view calendar's timepicker.
Get the available Language translation files list from Flatpicker's official website or directly navigate to the language files list with the country code short form from here.
NOTE: Download the language file with the Javascript .js extension i.e. ar.js file for arabic. Typescript files (.ts) will not work here.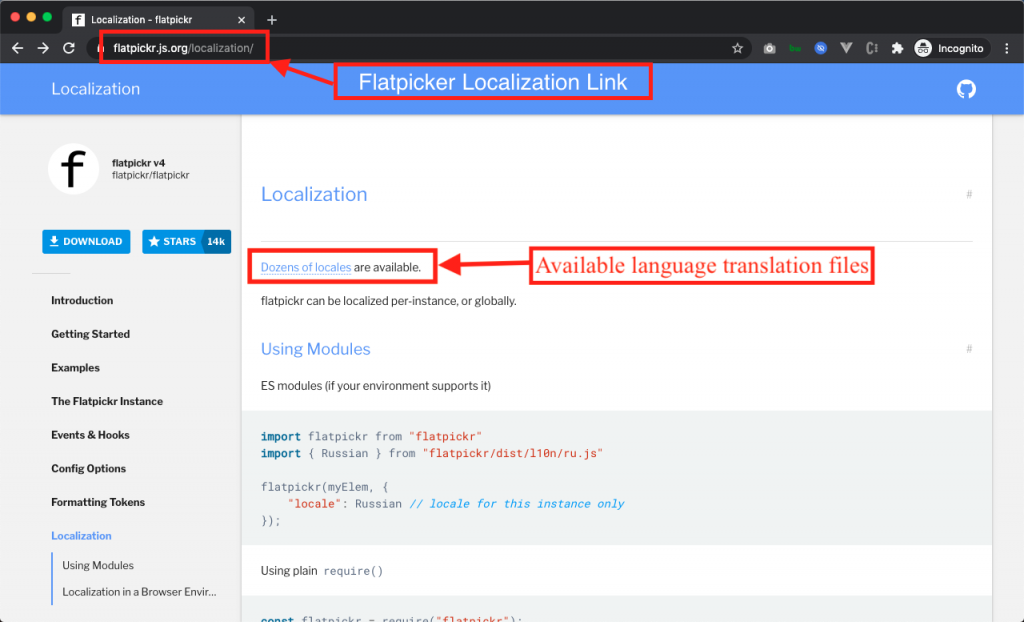 Pick the correct filename from the list.
As for example, Arabic language file is ar.ts, Austria language file is at.ts etc.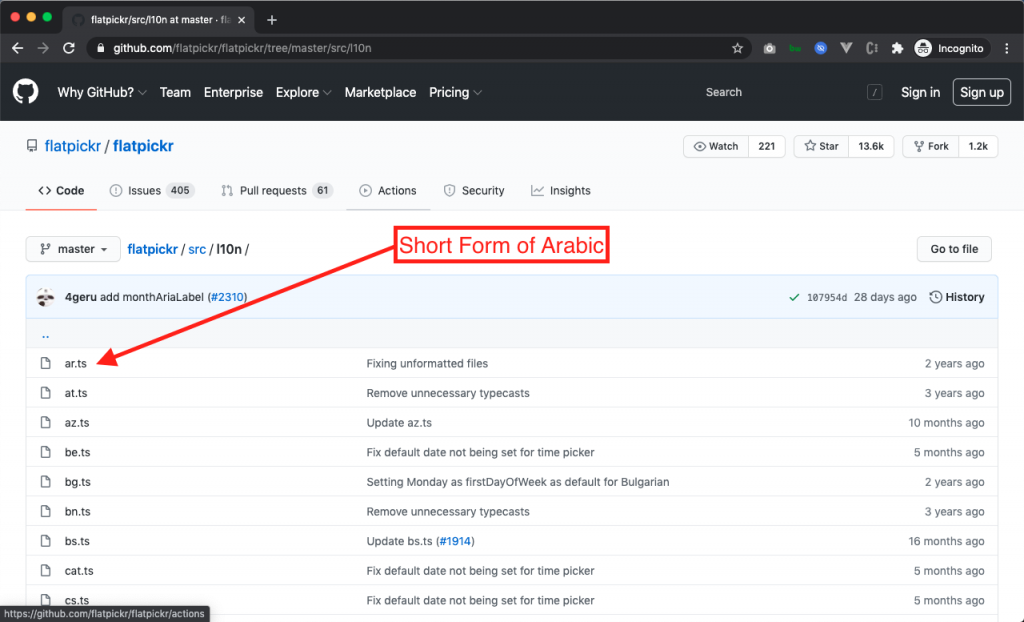 Make sure of the correct file by clicking on the file name i.e. ar.ts and at the starting of the file, confirms the language.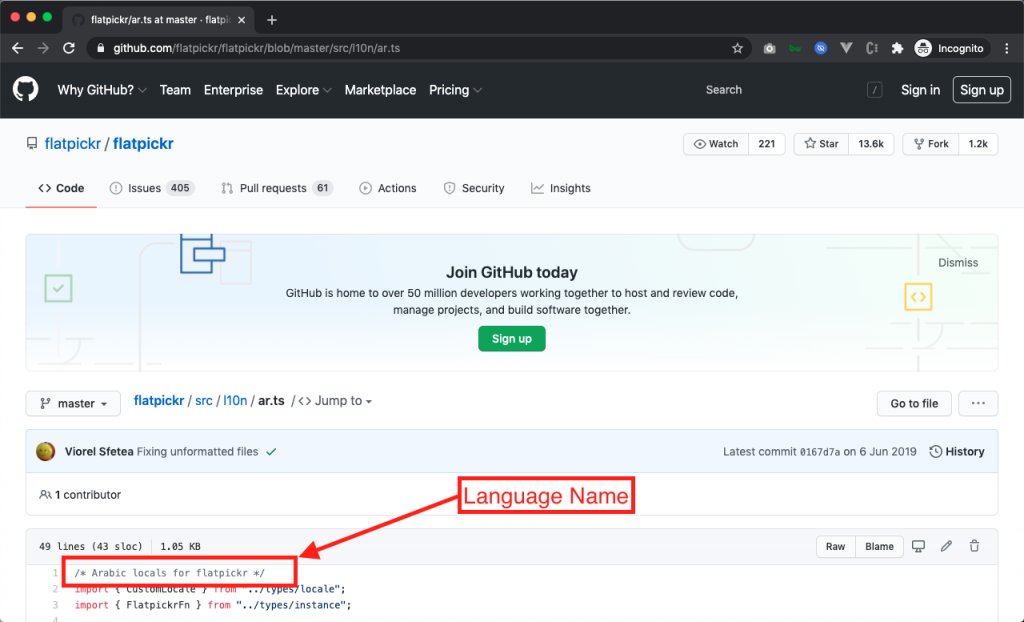 Click on this link for the javascript file required for the timepicker translation and replace the language short form from the end of the link.
Copy the codes from the page and save them in a file with the same name i.e. ar.js for the Arabic language file. Then move the file inside the wp-content -> languages folder.
Then go to the Plugin folder -> Core -> Settings -> Part -> copy the languages.php file and also paste the file in wp-content -> languages folder.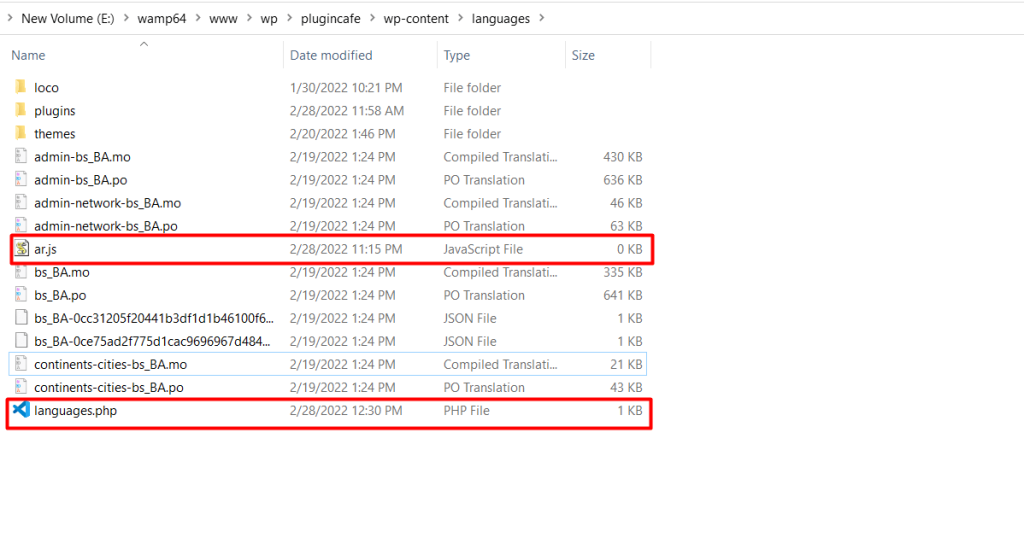 Then edit the languages.php file and add your language name here.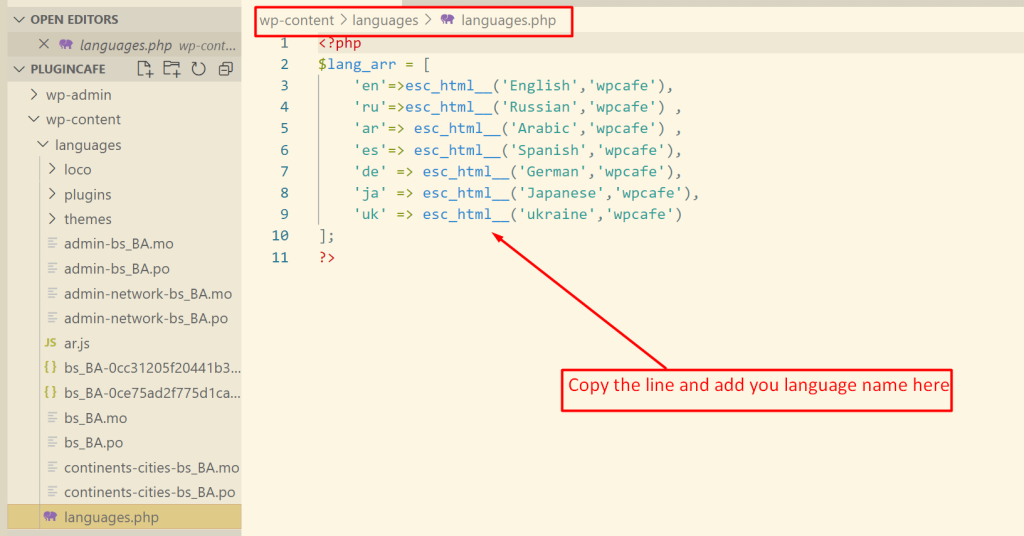 Finally, the language should appear in the WpCafe > General Settings menu.