How to create an Event single page with oxygen builder using shortcode. #
A single event page allows you to display specific event information to visitors so that they can easily join your event. Here you will get some specified Eventin Single Event Shortcode including Event Title, Event Speaker, Event Organizer, Event Schedule, Event Price, Event Description, Add to Cart, etc. Using this shortcode, you can easily arrange your single event page template in your desired way.
Just follow the step by step process to create & beautify your single event page template:
Create A Single Event Template  #
Go to Eventin -> Event > Add New.
Add Event title, select Event Date, Event Category, Tags, Event Pricing and other information. Add an event with everything needed to create an event.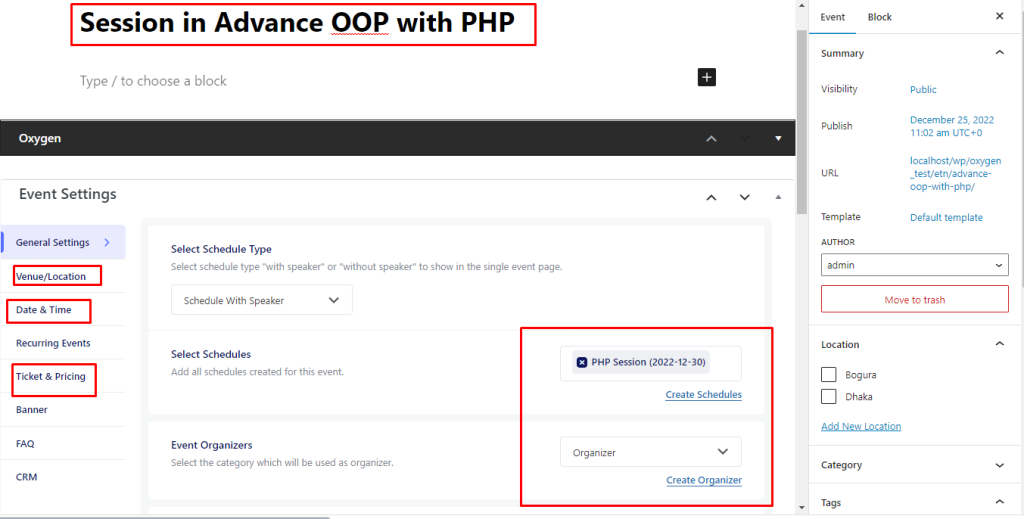 Eventin Event Available Shortcode #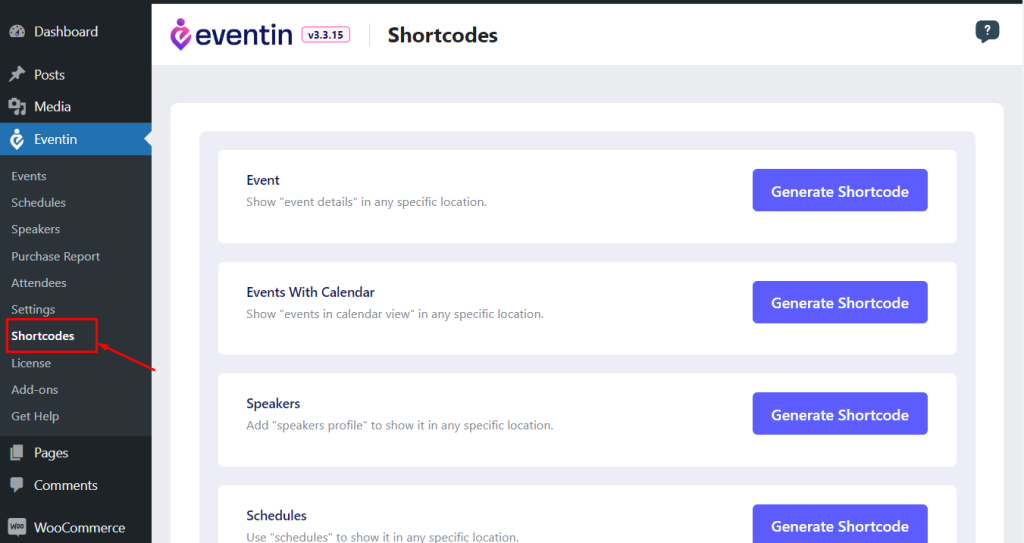 Create Event Title for Oxygen #
Go to Eventin>Shortcodes>Event Certificate(PRO) and copy the shortcode.

Now place it on the Oxygen Event page. You can go to your oxygen edit page by following the below image.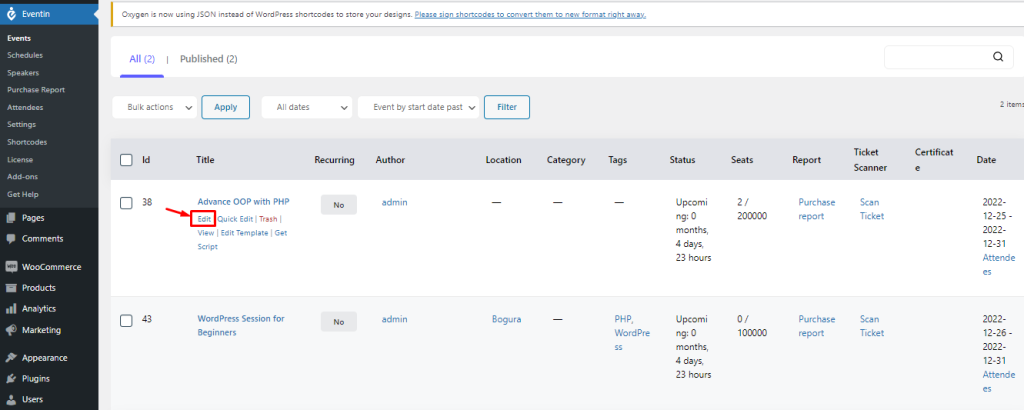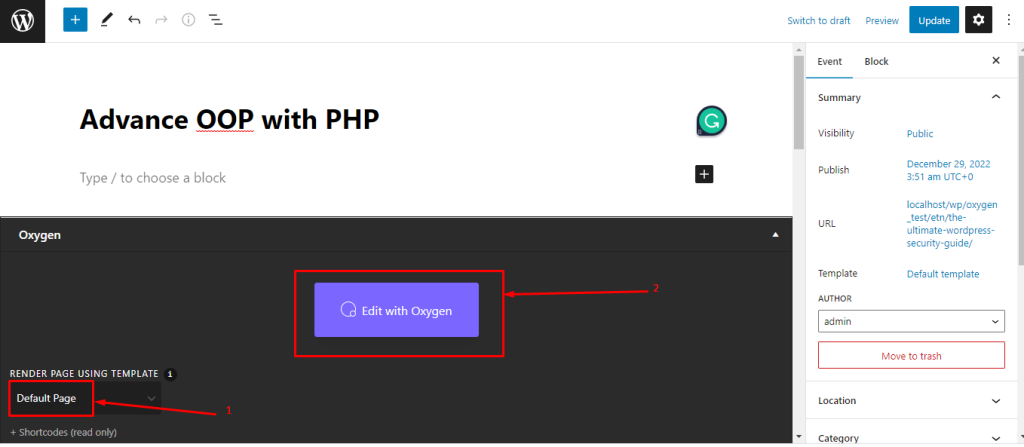 You will find a view like that. Place your first shortcode for event title.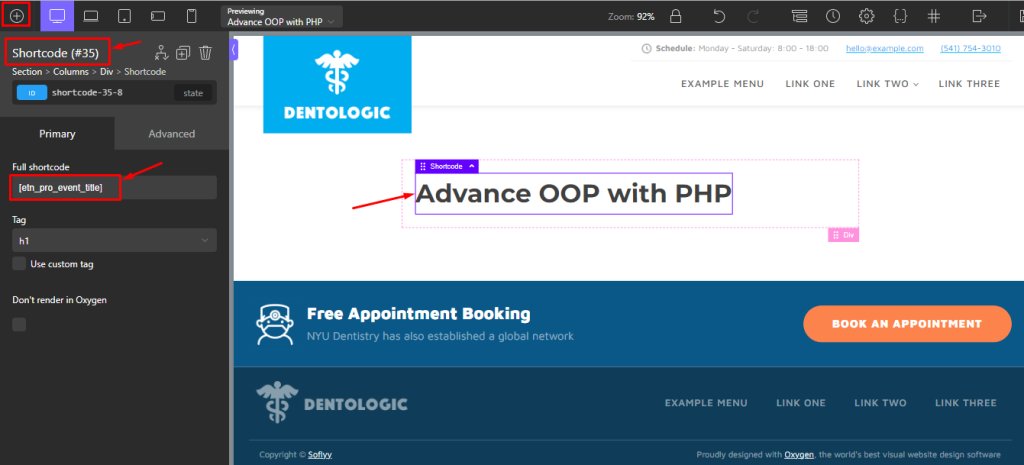 Create Event Image for Oxygen #
Here you have to add a image for your event. You can add any image related to your event. There is no shortcode for the image. You can do it manually.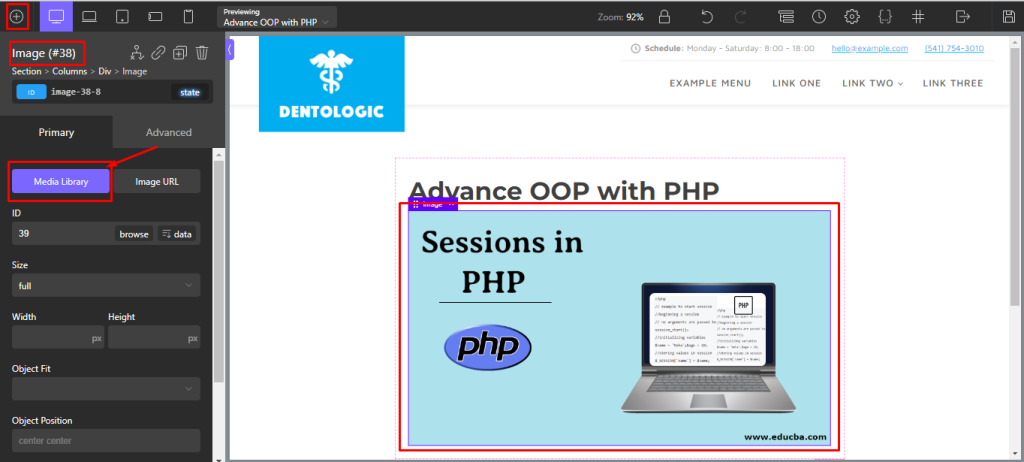 Create Event Description for Oxygen #
You can give a description of the event as you wish. You can do this using Oxygen Builder's text widget.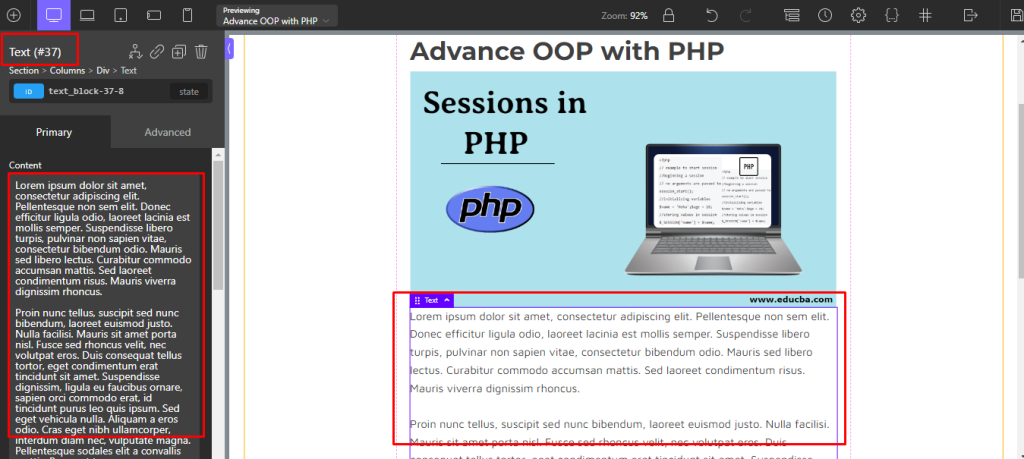 Create Event Speaker for Oxygen #
You can easily show your speaker on the single event page of your event. For that, you have to place another shortcode for it. You will find this shortcode Eventin>Shortcodes>Speakers (Pro). Note that, you have to select those properties for the speaker before generating a speaker shortcode.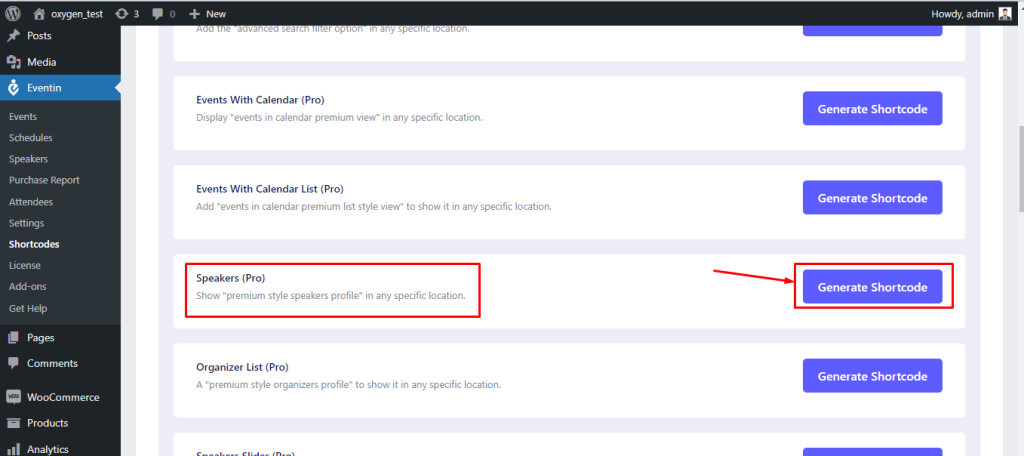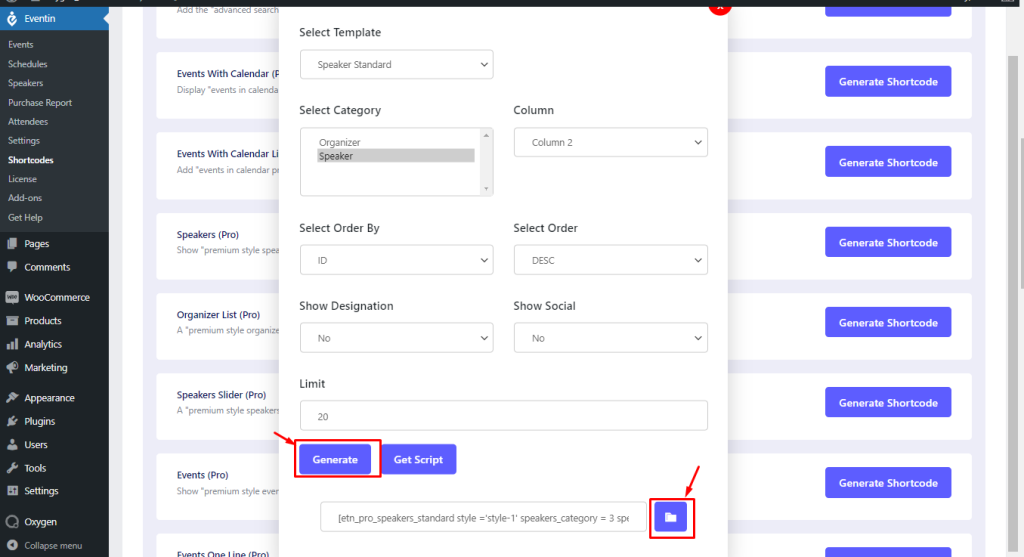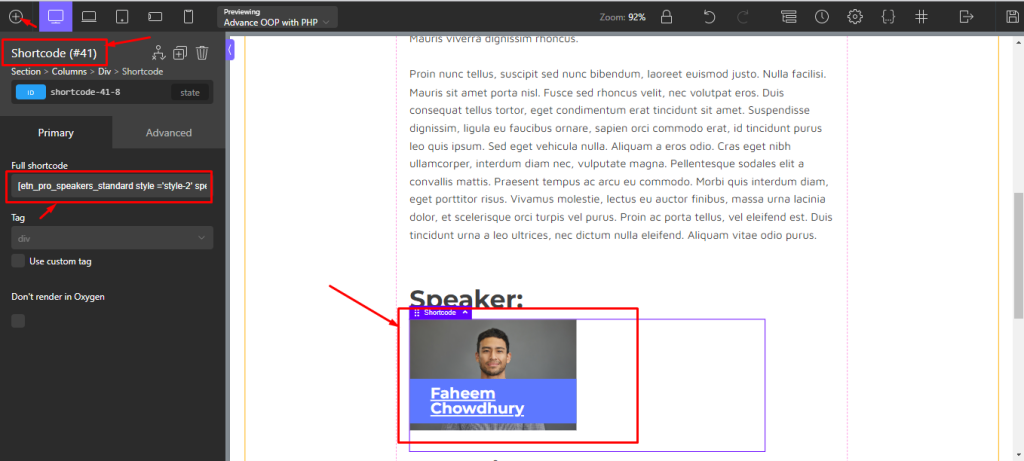 Note: Before adding speakers, they must be created first. You can create a speaker from this link.
Create Event Organizer for Oxygen #
Same as Speaker.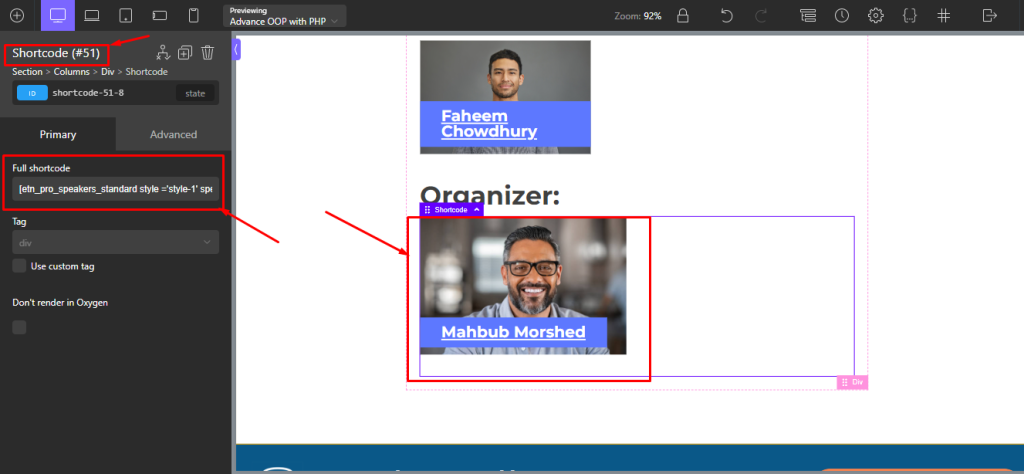 Create Event Schedule for Oxygen #
Go to Eventin>Shortcodes>Schedules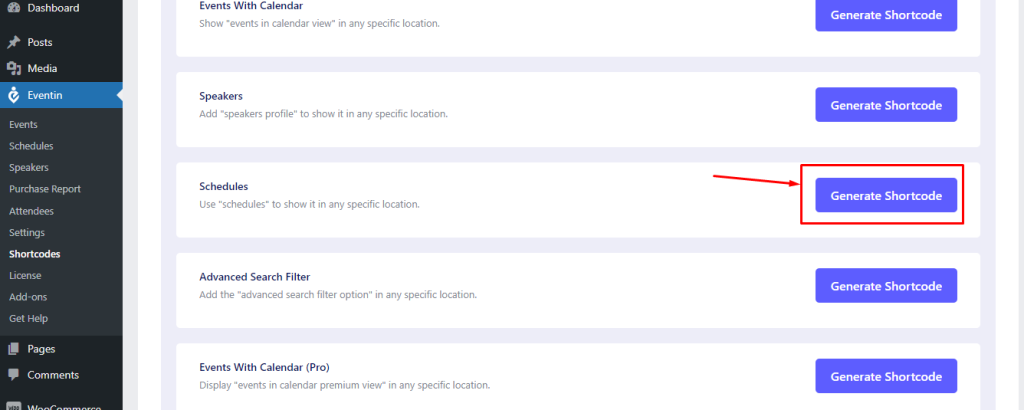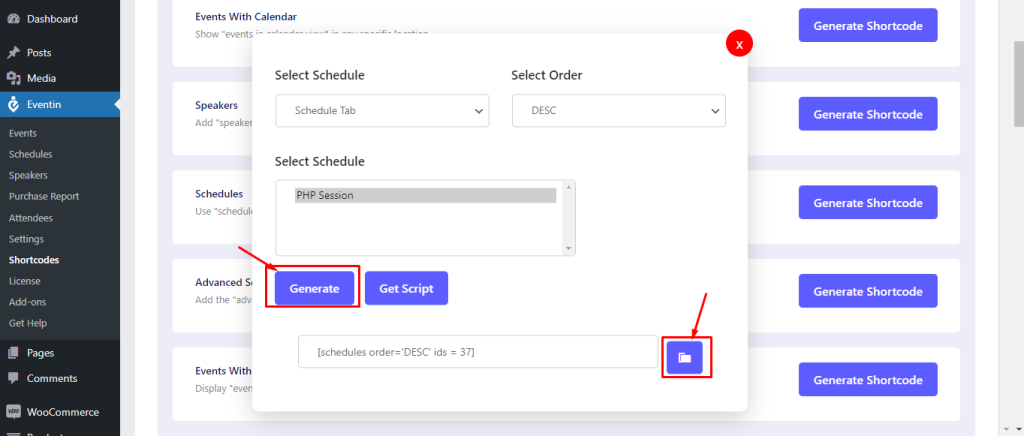 Place it on,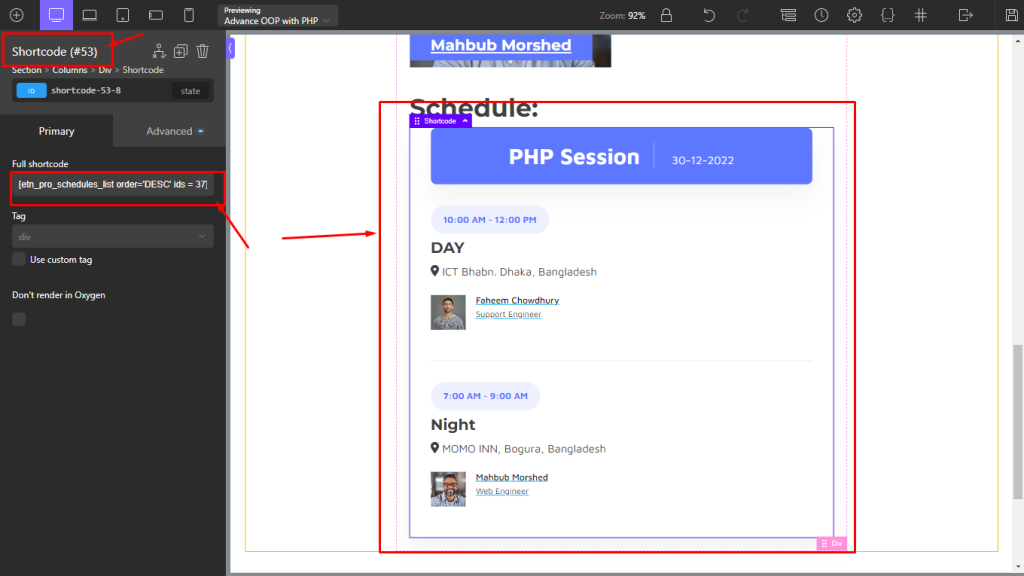 Create Event Time and Date for Oxygen #
You can manually place it in the text widget for your event. Take a oxygen text widget and do it like as you want.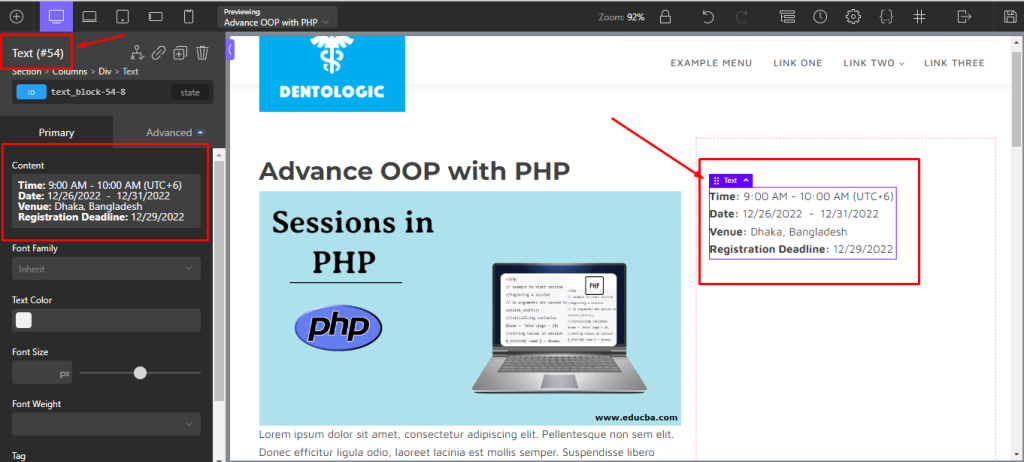 Create Event's Pricing Form for Oxygen #
Go to Eventin>Shortcodes>Event Ticket Form (Pro). Copy that shortcode and place it where you want.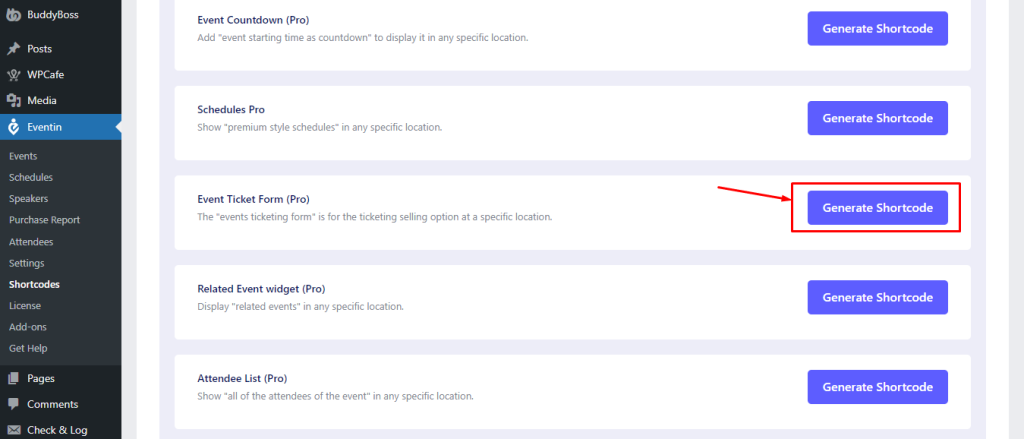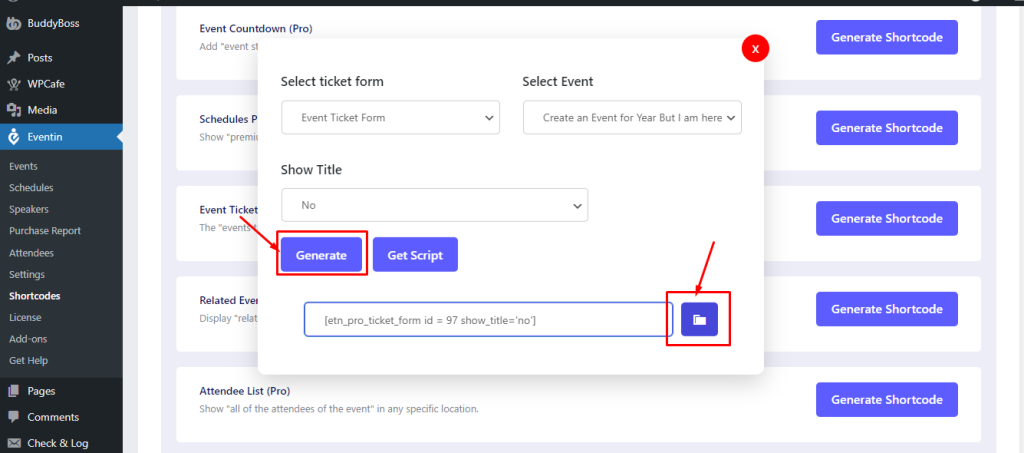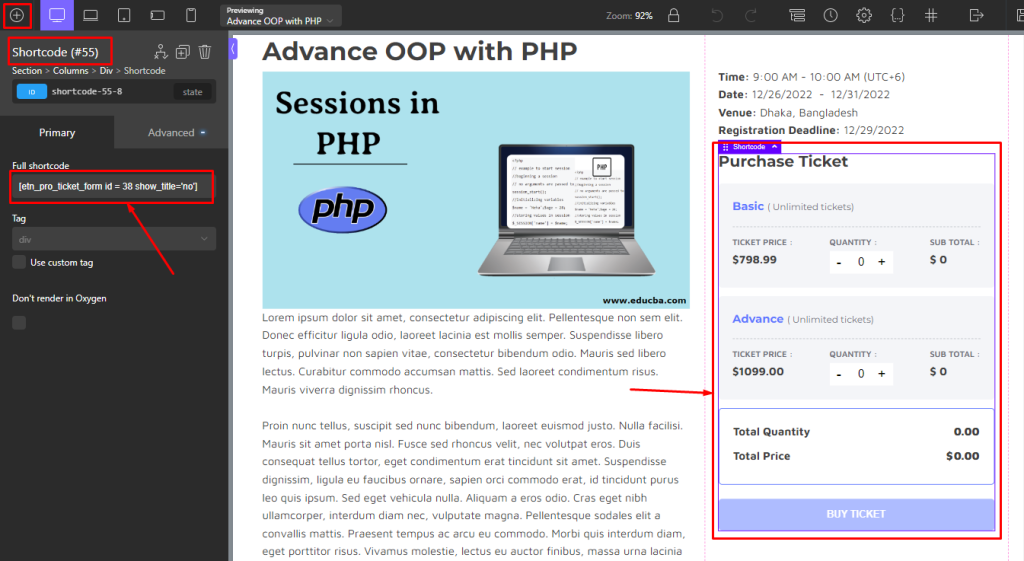 Create Event Attendee List for Oxygen #
Go to Eventin>Shortcodes>Attendee List (Pro)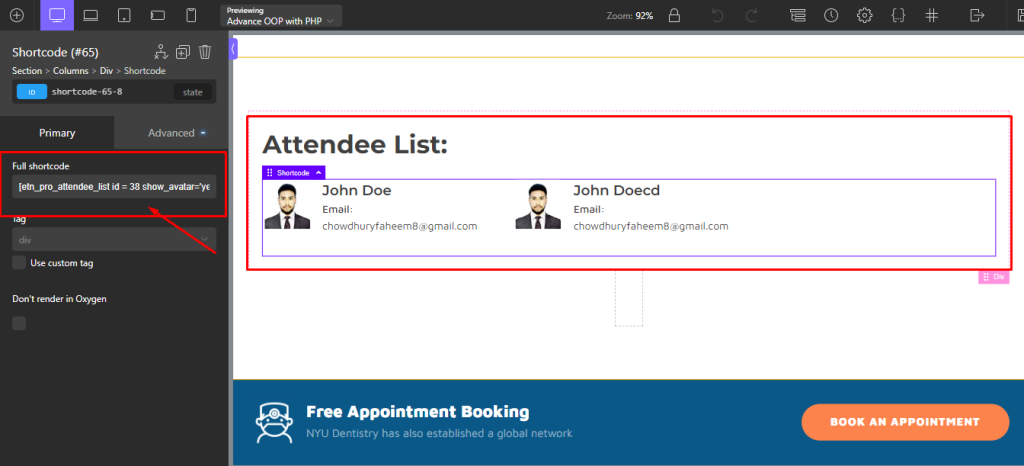 Here is the video Eventin Event single page create with Oxygen builder using shortcode.  #