You can explore your purchased events from your own WooCommerce dashboard. Events can be found under "Purchased events".
Key: WooCommerce -> My account -> Purchased events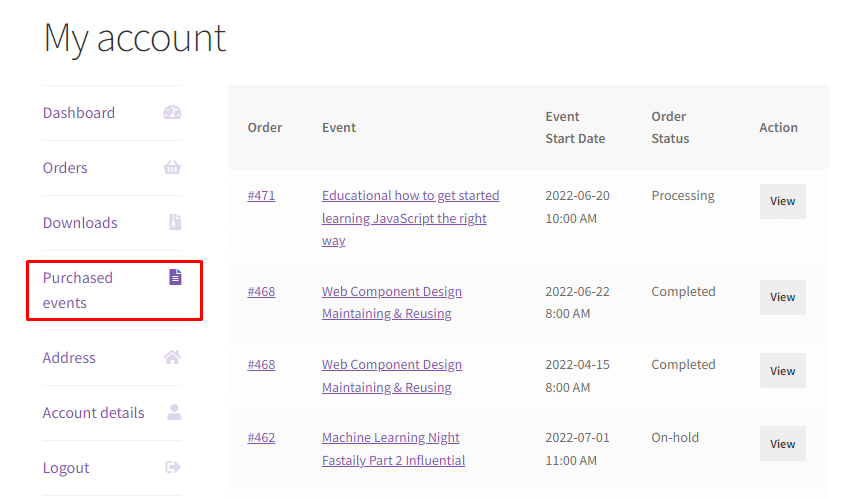 In order to check the ordered event details click on the "View" button. Additionally, from the same panel, you can edit attendee information and download tickets. Note- Attendee details will be available only if you enable attendee registration from the settings.